HELP
send email
X
stop music.
X
BIOPLASTIC: The biobased material coming from the sugar cane
A valid alternative to the use of classic polyethylene (PE). It is completely recyclable and it has the same technical and physical characteristics of its equivalent plastic material, e.g. the polyethylene.
PP-Eco and PE-Eco: The ecologic solution for an high quality packaging
The degradable polypropylene and polyethylene (PP-Eco and PE-Eco) maintain the physical characteristics of the classic plastic materials: strength, flexibility, and durability.
COMPOSTABLE MATERIALS: Produced with plants or biodegradable polymers
In accordance with UNI EN 13432, they can degrade in few weeks only if there are the conditions of an industrial composting plant.
RECYCLED POLYETHYLENE
The recycled polyethylene is produced with the industrial waste and it is completely recyclable. This material maintain also the same characteristics of the classic  polyethylene in terms of durability and mechanical performances.
‍
X
We only use energy from renewable sources and we have subjected the entire production process to a control system which modulates the  energy power in order to reduce the energy consumption during the production process.
We have converted the factory lighting to LED technology. In addition, LED lights are used for the polymerization process during the serigraphic printing, which is also made with solvent-free inks.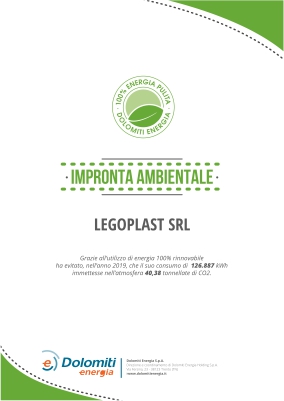 L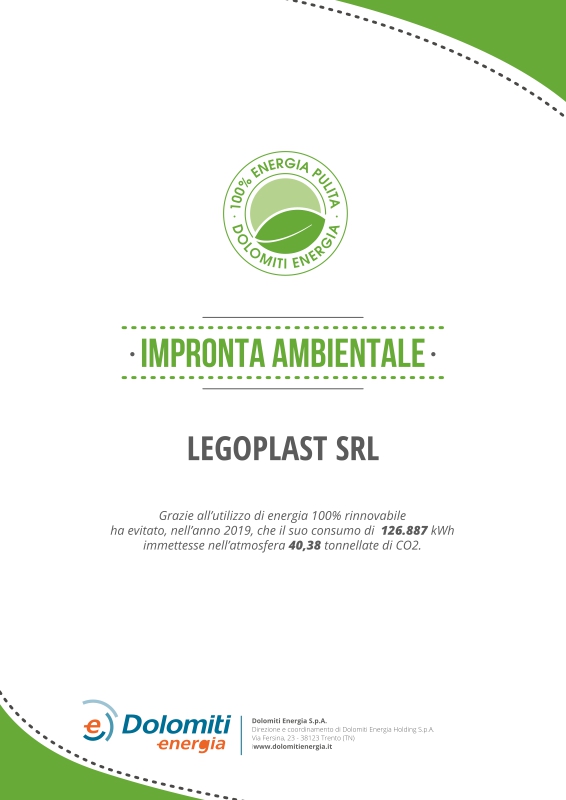 virtualstandLegoplast.com
enter
....loading....